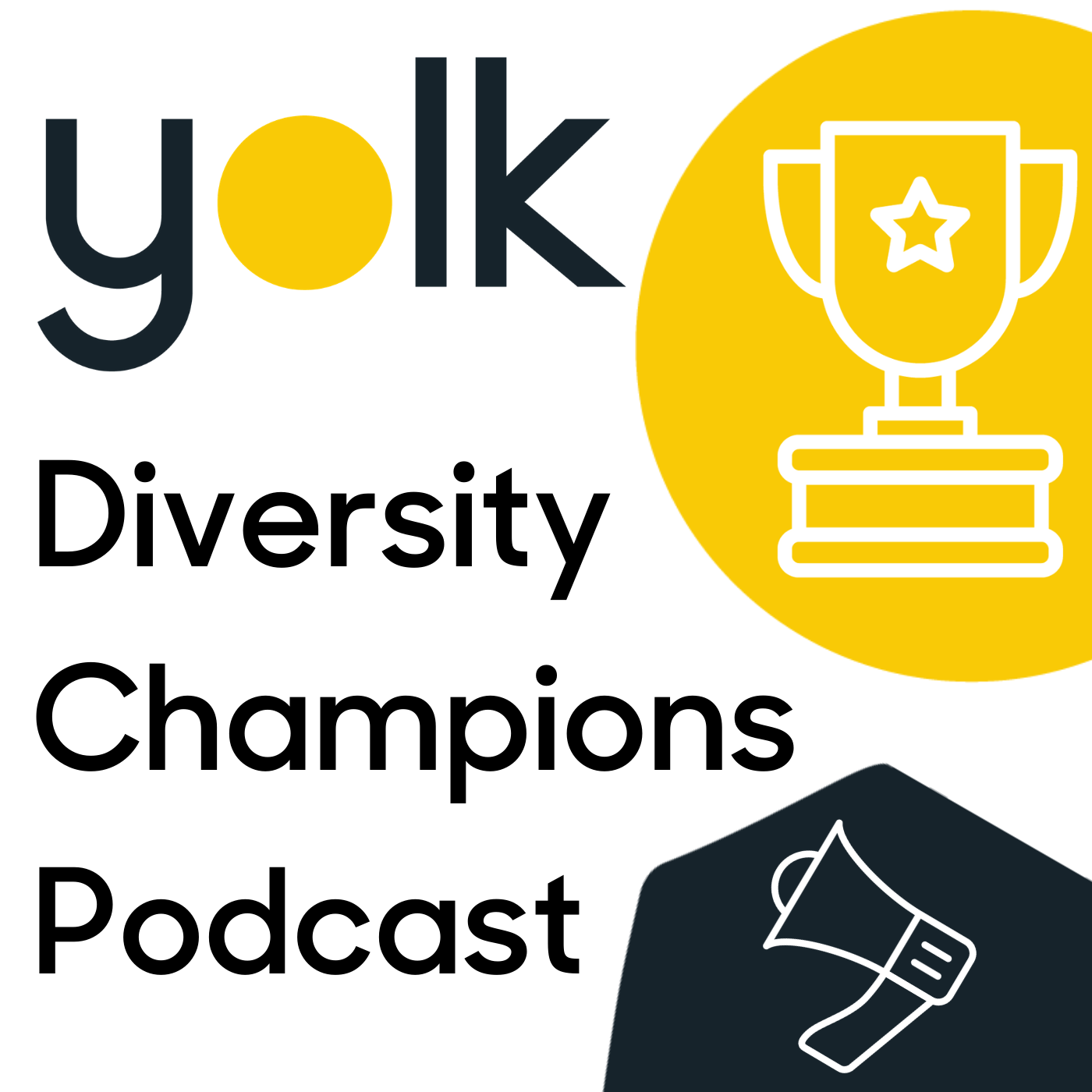 Welcome to Yolk Recruitment's podcast channel. The home of Yolk's DIVERSITY CHAMPIONS, the podcast where we talk to: thought leaders in the field of Equality, Inclusion and Diversity; individuals with protected characteristics and their representative organisations; and Public Sector leaders who champion diversity in their work and personal lives. It's brought to you by Yolk Recruitment – reshaping recruitment in the Public Sector and Not-for-Profit space. Get in touch with us via the details on our website yolkrecruitment.com Music: The Right Direction by Shane Ivers - https://www.silvermansound.com We also host our virtual HR Insights webinar updates herewhere we discuss all things HR, employment law and careers.
Episodes
Wednesday Feb 17, 2021
Wednesday Feb 17, 2021
This week I am joined by:
ANNETTE MASON – HEAD OF TALENT AND DIVERSITY AT DWR CYMRU WELSH WATER – the not-for-profit utilities provider.
We talk about the EDI forum she has established at Welsh Water and the employee network groups they've subsequently set up with the input and direction of their Inclusivity Ambassadors.
We discuss the engagement initiatives and activities they are running such as reverse mentoring, a national Inclusion Week of events and their 'Be Yourself' campaign.
And of course we look at the way they gain and share best practice from and with other organisations and hear Annette's top tips for other employers starting their journeys to improve Diversity & Inclusion.
Here's the link to the Youtube video mentioned in the podcast:
It was great to catch-up with Annette on a topic about which she is clearly genuinely passionate – and I hope you enjoy listening to the conversation too.