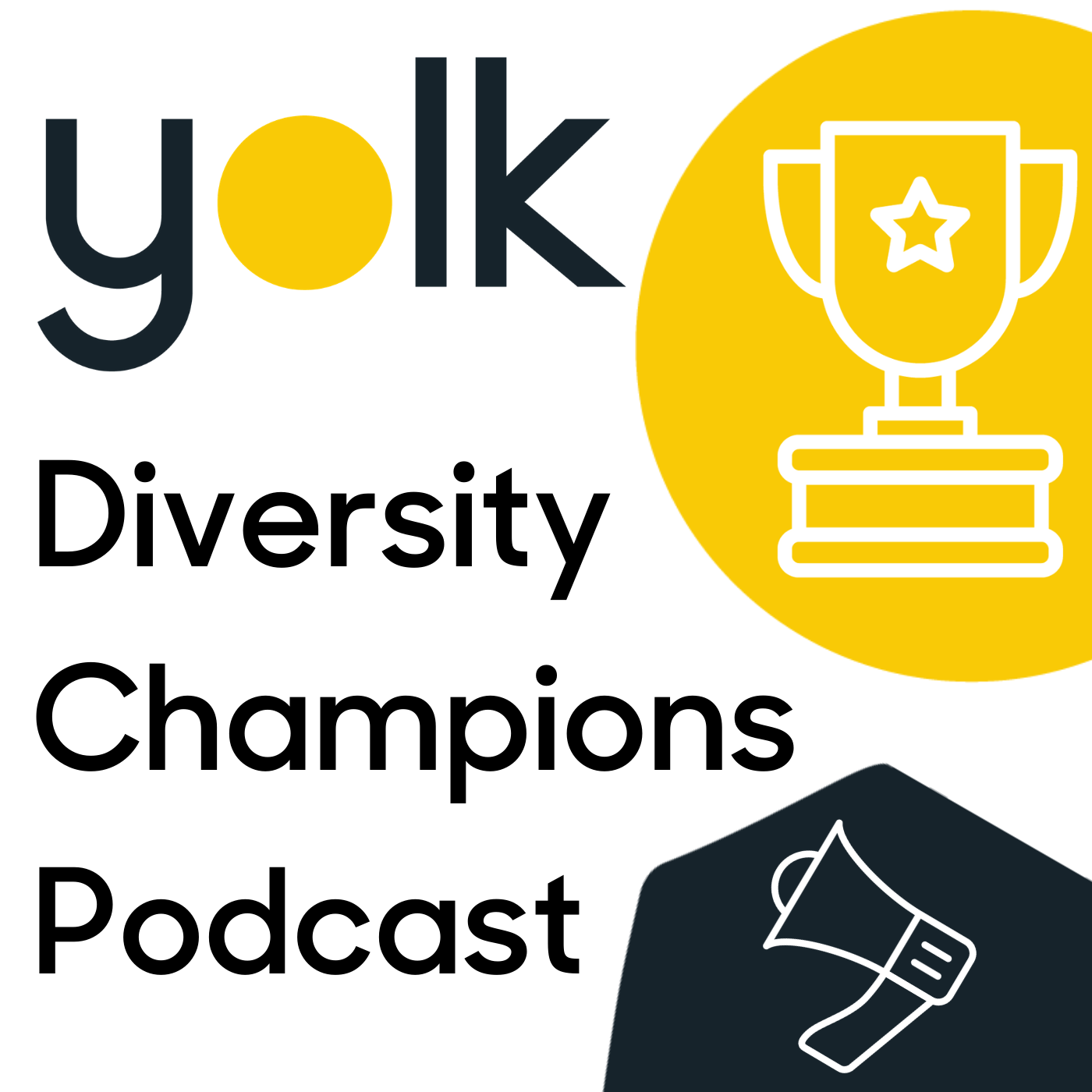 Welcome to Yolk Recruitment's podcast channel. The home of Yolk's DIVERSITY CHAMPIONS, the podcast where we talk to: thought leaders in the field of Equality, Inclusion and Diversity; individuals with protected characteristics and their representative organisations; and Public Sector leaders who champion diversity in their work and personal lives. It's brought to you by Yolk Recruitment – reshaping recruitment in the Public Sector and Not-for-Profit space. Get in touch with us via the details on our website yolkrecruitment.com Music: The Right Direction by Shane Ivers - https://www.silvermansound.com We also host our virtual HR Insights webinar updates herewhere we discuss all things HR, employment law and careers.
Episodes
Wednesday May 04, 2022
Wednesday May 04, 2022
We are thrilled to welcome our latest guest to Yolk's Diversity Champions podcast; Kirsteen Allison – Disability Awareness Trainer at Leonard Cheshire.
In conversation with Nici Jones of Yolk Recruitment, this podcast covers Kirsteen's experience as a disabled person and the work she does to remove barriers and increase disability inclusion and what employers can do to start their disability inclusion journey.
A big thank you to Kirsteen for joining us on this episode, we thoroughly enjoyed the conversation!