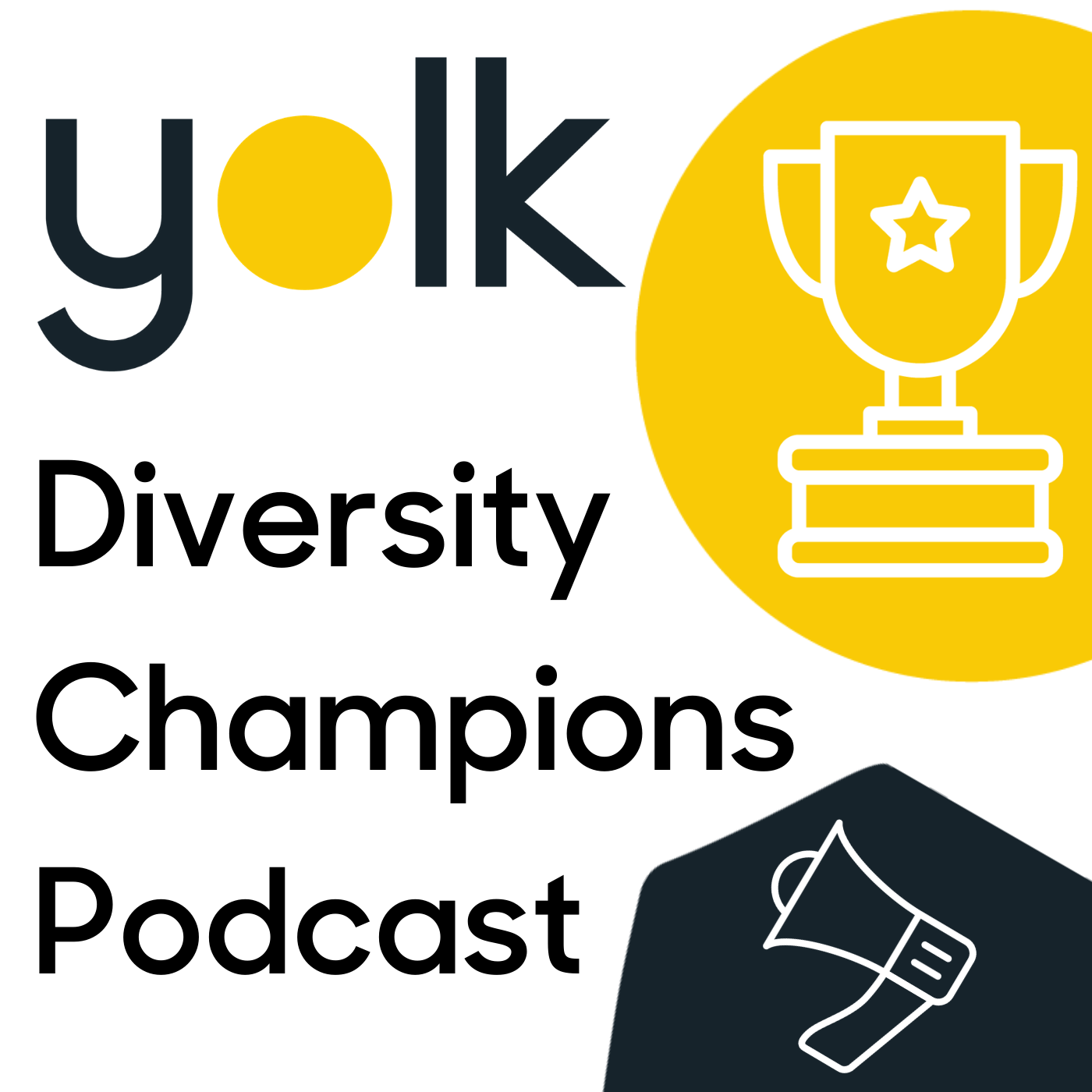 Welcome to Yolk Recruitment's podcast channel. The home of Yolk's DIVERSITY CHAMPIONS, the podcast where we talk to: thought leaders in the field of Equality, Inclusion and Diversity; individuals with protected characteristics and their representative organisations; and Public Sector leaders who champion diversity in their work and personal lives. It's brought to you by Yolk Recruitment – reshaping recruitment in the Public Sector and Not-for-Profit space. Get in touch with us via the details on our website yolkrecruitment.com Music: The Right Direction by Shane Ivers - https://www.silvermansound.com We also host our virtual HR Insights webinar updates herewhere we discuss all things HR, employment law and careers.
Episodes
Thursday Jun 09, 2022
Thursday Jun 09, 2022
​In a special HR Insights session, we partnered with Leonard Cheshire to discuss how we can make recruitment as accessible and diverse as possible.
Diversity within the workplace offers businesses a huge range of benefits, including better problem solving, employee engagement, increased profits and better decision making, but a conversation about diversity cannot be had without first talking about disabilities. 
In Britain alone, over 14 million people have a disability or long-term condition. While they make up over 21% of the population, or one in five people, it may surprise you to find out that only 54% of disabled people are in employment. Disabled people have to apply for more than 60% more jobs than non-disabled people in the UK.  Do you feel confident hiring a disabled person?
In this special HR Insights session with Kirsteen Allison of Leonard Cheshire and Anna Denton-Jones from Refreshing Law Ltd, we explored how we can empower employers to identify and remove barriers that prevent disabled people entering the workforce, and how to increase their recruitment accessibility.